The Spooky Not Scarrrry show is the perfect family fun magic show for October. In fact, for the last 10 years October has sold out as it will
this year!!
It's so popular, I have even started a brand NEW event called "Halloween in July" which helps people on two levels: Those who want to enjoy the show twice a year and for those who fail to get a date in October they have a 2nd chance to see it!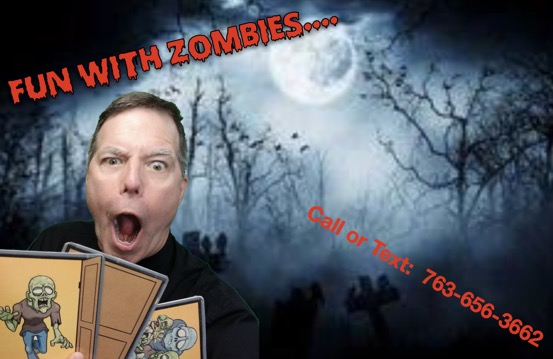 If you are looking for family friendly entertainment that is a perfect fit for the season of Halloween look no further than, "Spooky Not Scarrrry". Tons of audience interaction mixed with silly humor, a Halloween theme and lots of silly characters… like Melvin Frankensteins son who loses his head because he forgets to tighten the bolts on his neck! A fun 3 card Zombie game with a very surprising result. We also play hide & seek with Dracula in which he turns into a bat and finally reappears in his castle. But the finale' to the spooky fun is the Creepy Crawley game. In this fun moment I explain that on my table is a can that has been in view the whole show and in it is a CREEPY CRAWLEY. I then pick a helper from the audience to pick a card of the creepy crawley in the can. It turns out to be a spider and I show it but the kids are quick to say that's not a real spider. I explain of course not I DON'T LIKE SPIDERS. I turn to put the can back as kids scream that there is a spider on my butt! This is without a doubt the greatest reaction I have ever gotten from an audience and I LOVE it! And judging by the kids…the absolutely LOVE it too!

Of course, what I have to say, means little but here is what others have said:





This fun and engaging program is available in 4 formats and prices!

A 30 minute pre-school version.

A 30 minute K-6th grade version.

A 60 minute K-6th grade version.

And finally a 60 minute full-stage show, that includes sawing a person in 1/2!

Each format has a different price point to meet many budgets. Because the price is determined by many factors (format, length, travel etc.), I do not post prices on this page. If you are interested in this program simply click the SUBMIT YOUR EVENT button below and I will get a proposal to you within 24 hrs.!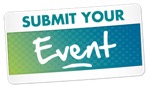 Or if you prefer you may email me at: magic@4aceproductions.com

Or text/call me at: (763) 656-3662


P.S. Even if you don't book Spooky Not Scarrry, how sad would that be? Anyway, to thank-you for taking the time to read this I have a FREE gift for you. THE HALLOWEEN FUN BOOK click here. But WAIT there's more, for those of you who do book a show, I have two more wonderful gifts…the SPOOKY MAGIC TRICKS video and my Halloween activity sheets! So, if you book this awesome show you also will get with the agreement and invoice a FREE video and activity sheets!